Sydney Festival just got a lot more exciting as the fresh and funny 'Barber Shop Chronicles' is set to make its Australian debut.
Set in barber shops in London, Harare, Kampala, Lagos, Accra and Johannesburg, the comedic play will give insight into the culture of African men in these settings.
Dealing with issues such as the complex legacies of colonialism, common obsessions and individual problems, 'Barber Shop Chronicles' presents jokes without borders described as "brilliantly acted" and "life-affirming" by The Independent.
Director Bijan Sheibani has an impressive track record. He has won a Laurence Olivier Award for his work on 'Gone Too Far!' and has been nominated for the same award for two more plays. As both a theatre and opera director he has upwards of 40 credits to his name.
The music used in the play has been so well received that Sydney Festival has even posted a playlist for it on its website. Featuring tracks from 2Pac, Lauryn Hill, Nico & Vinz, Damian Marley, OutKast, Beenie Man and a host of others; the soundtrack is sure to meet anyone's R&B/Hip hop desires.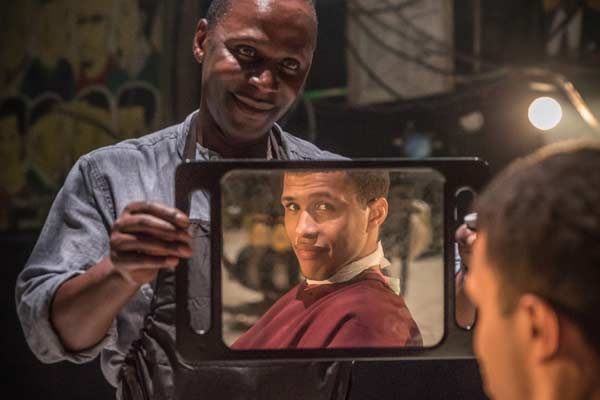 Previous work of the play's Nigerian-born, UK based playwright Inua Ellams include Fringe First award-winning play 'The 14th Tale' shown at London's National Theatre, and more recent work on 'An Evening With An Immigrant' at Sydney Opera House's Antidote Festival. He is also a performer, graphic artist, designer and poet – having published four books of poetry to date. 'Barber Shop Chronicles' is Inua's fourth play and completely sold out its run in the UK, which is a sure-fire sign that it will enjoy the same success in Australia.
Inua isn't just hard at work bringing 'Barber Shop Chronicles' to Australia, he is available for commission – from graphic design, to ballads and poetry, at just 32 years old he is a man of many talents with a wealth of experience under his belt. He has also founded The Midnight Run, a cultural walk through the city at night that encourages strangers and local artists to explore and create while most people are tucked up in bed. There have been 25 of these events so far in a variety of different cities and countries – all of which have been well-received and successful.
The talented cast of 'Barber Shop Chronicles' play characters that are all connected in some way through family, place, history or larger issues presented in the play such as contemporary black masculinity, education, marriage, children and homosexuality. Many of the cast members play multiple roles, some giving life to up to four different characters. Audiences are sure to be impressed as they embark on a journey with 'Barber Shop Chronicles'.
'Barber Shop Chronicles' plays as part of Sydney Festival 18-28 January.