In celebration of its 60th anniversary, the classic musical 'My Fair Lady' will be touring Australia with a talented cast, including stage star Anna O'Byrne as female lead Eliza Doolittle.
Anna O'Byrne is an actress who refuses to shy away from a challenge.
"I enjoy doing things I haven't done before. If something is a bit scary for me, then that's a reason for me to do it. They've been some of the most rewarding experiences for me," she explains.
Not even the task of taking on iconic roles has deterred Anna.
Her tenacity has seen her rewarded with being selected personally by Andrew Lloyd Webber to play the role of Christine in 'Love Never Dies', the sequel to the musical powerhouse 'The Phantom Of The Opera'.
Now, Anna will be taking on another iconic role as she dons the Cockney accent of Eliza Doolittle in 'My Fair Lady' for the musical's 60th anniversary.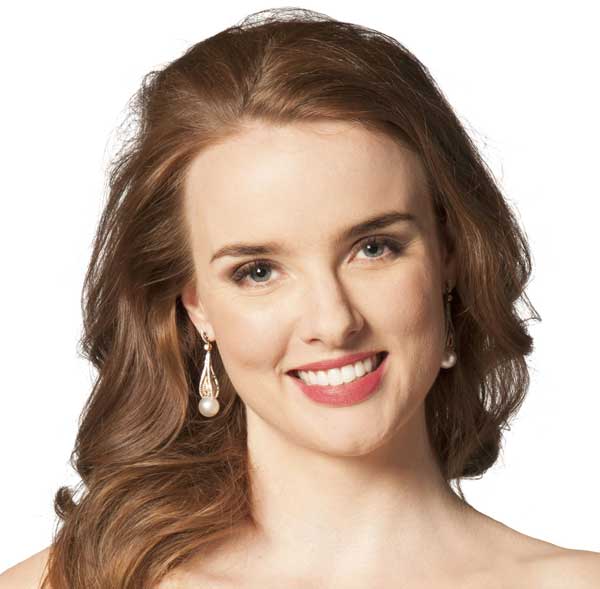 Anna O'Byrne
Based on George Bernard Shaw's 'Pygmalion', 'My Fair Lady' tells of Cockney flower girl Eliza Doolittle.
Eliza lives in desperate poverty.
Upon overhearing an arrogant phonetics professor, Higgins (played by award-winning actor Alex Jennings), who wagers he could teach anyone to speak 'proper' English and pass them off as royalty, Eliza takes Higgins up on the offer in order to improve her position in society.
Having been a fan of the play since her childhood, Anna was immediately drawn to play the role of Eliza.
However, upon growing as an artist and an adult, it was the character's depth and personality which really struck her. For the 60th anniversary since 'My Fair Lady' first played on Broadway in 1956, producers Opera Australia have worked to make this tour extra special.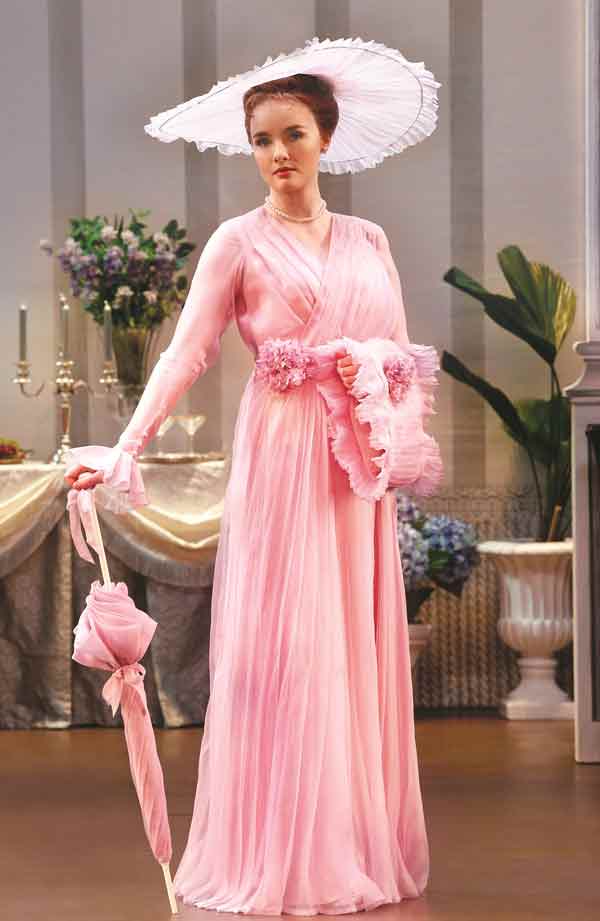 Image © Jeff Busby
The cast features stars of Australian stage and screen, including Reg Livermore, Robyn Nevin, and Deidre Rubenstein.
One of the biggest achievements of this production is filling the directing role with legendary performer, and the original Eliza, Dame Julie Andrews.
Working with someone as celebrated as Andrews was an exciting prospect for Anna – one which she relished in.
"I've been a massive fan of Julie's since I was a child. She's so warm and generous. She demanded that we all call her Mum. She'll write us little notes every week, and they'd all be signed off with 'Love, Mum.'"
"Moss Hart, who was the original director, was her mentor. She's channelling him in her direction of this piece. Julie played the role for 20 years, and the character has become like a friend to her. It's a challenging role, stamina wise; I'm on stage for the majority of it, and when I'm off stage, I'm changing costume. Julie has innumerable pieces of advice to help me get through that."
But, Anna feels it isn't just the stars which have made 'My Fair Lady' such a cultural phenomenon, but the enduring relatability of the characters, and their desire to garner respect.
"I think the best loved characters and the ones audiences really relate to are flawed characters. They relate to someone who has challenges and hardships thrown at them, and who has a lot of growing to do. We want them to grow, to become self-actualised, and to realise their own mistakes and short-comings."
"'My Fair Lady' was so ahead of its time in that regard, and I think it will continue to be ahead of its time."
MY FAIR LADY TOUR DATES
14 March-16 April – Queensland Performing Arts Centre12 May-11 June – Regent Theatre (Melbourne)24 August-17 September – Capitol Theatre (Sydney)