Since opening in 1973, the Adelaide Festival Centre has hosted every manner of artists, from Hollywood A-listers like Rush, Crowe and Blanchett, rock royalty such as Roy Orbison and Eric Clapton and classical icons like Dame Joan Sutherland and Dame Kiri Te Kanawa.
A Walk Of Fame paying homage to these luminaries and more will be unveiled at a variety gala this month, hosted by 1993 inductee Todd McKenney.
While Todd says that people have been walking over him for years, his induction into the Walk Of Fame is especially precious, as the Adelaide Festival Centre was the birthplace of his illustrious career.
"My very first professional theatrical job was 21 June 1983. It was an Andrew Lloyd Webber musical called 'Song And Dance' and we all met in the Green Room [at the Festival Centre] and it's still there. That's where it all kicked off and plenty of my friends from that time are still my friends. It's just always a very special place for me because it kicked off a very incredible career for me that I've just loved."
It was 15 years after that first foray onto the stage that Todd exploded into national prominence as Peter Allen in 'The Boy From Oz'. Along the way, he has forged intimate friendships within the showbiz community and the variety gala will be an opportunity for reunion and collaboration.
"Tim Minchin, of course, is playing and he's had major success but I used to be his boss. So we're coming back together which is double bonus."
"I've got my real mates like Tim, like Rhonda Burchmore, like Nancye Hayes. So Rhonda and Nancye and I are great mates so there will be plenty of shenanigans backstage."
It is also an opportunity for Todd to witness the work of artists that he appreciates, but who he does not have the opportunity to see regularly because they perform in different spheres.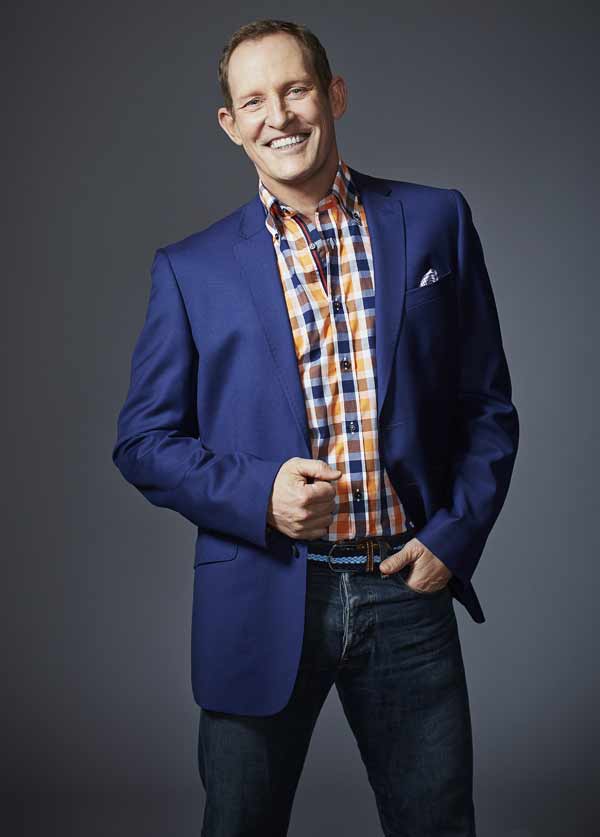 "Slava Grigoryan is world renowned and I'm looking forward to hanging out with him. Beccy Cole – I don't really mix in the country world but I'm a big fan of Beccy Cole; just such an amazing Australian talent and such a great laid-back chick."
Also featured on the bill is soprano Greta Bradman, jazz legend James Morrison, Peter Combe, Niki Vasilakis, Paul Blackwell and Australian Dance Theatre.
While internationally there are an abundance of variety shows, such as the Royal Variety Performance, Todd believes that the Walk Of Fame Gala may fill the void that has existed in Australia in recent years.
"Australia hasn't really had a variety show like this for a long time. I think the closest we kind of get is the Adelaide Cabaret Festival Gala, which Adelaide again does so brilliantly. It's sort of the Adelaide Royal Variety Show."
The convergence of such a diverse and talented ensemble provides a unique opportunity for rare duets and group numbers. Todd promises surprises.
"We're going to pair up along the way. I've asked Rhonda to do a number with me. We don't normally perform together. There's a big number at the end that Tim Minchin and I are trying to put together with the entire cast. I will keep it a bit of a surprise."
While, as MC, Todd must observe the performances of his colleagues, he promises not to channel his 'Dancing With The Stars' persona.
"I tend to immerse myself in the role [of MC] by watching what everyone else is doing and watching their performances and sharing my thoughts about their performances after their performances but all in a friendly way... And I won't be scoring!"
The Walk Of Fame Gala takes place on 19 January at the Festival Theatre.