Adelaide Fringe is gearing up for yet another electrifying year and another jewel in the crown with the announcement of 1,223 events in its 2018 programme, more than last year!
Around 6,000 artists will present a broad range of works across genres including 338 comedy shows, 260 music events, 132 theatre productions, 128 cabaret shows, 98 children's events, 73 visual arts and design exhibitions, 64 special events, 36 circus/physical theatre events, 33 dance shows, 26 interactive events, 22 magic shows and 13 film and digital events!
"It's always so exciting to see the amazing level of diversity in the Adelaide Fringe program – there's practically no stone left unturned and no topic that isn't being explored in some way," Adelaide Fringe Director and CEO Heather Croall says.
"Next year's Fringe boasts a smorgasbord of unique experiences in unexpected places – from sipping tea with grandma in a caravan to a séance in a shipping container and speed dating on a ferris wheel!
"The festival is also full of shows that address issues such as mental health, disability and gender politics, and tell inspiring stories from artists who bravely put themselves in front of our festival audiences.
"It's more important than ever to get out there and show your support for our Fringe artists, and we really encourage people to immerse themselves in all the 2018 Adelaide Fringe has to offer."
As the fabulous 2018 ambassadors, Courtney Act and Joel Creasey will be making appearances here and there throughout the festival, presenting their respective shows 'Under The Covers' and 'Blonde Bombshell' too.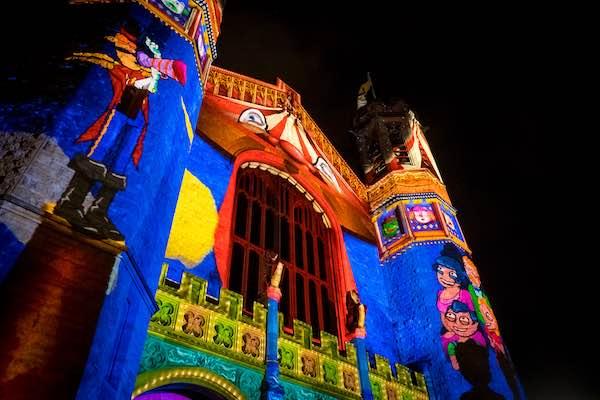 Image © Bill Doyle


2018 Adelaide Fringe Highlights


Tindo Utpurndee - 16 February
SA Museum Lawns
Everyone is invited to this significant Sunset Ceremony to recognise the First Nations and pay respect to the spirit of the land.
Parade Of Light - 16 February
North Terrace
Prepare to be dazzled as Adelaide Fringe switches on the spectacular Parade Of Light. There will be music, guest performers, pop-up food vendors, bar stalls and a night of lights.
Fringe In Rundle Mall
Rundle Mall will be a hub for Adelaide Fringe all festival long. A host of acts will take to the stage, offering just s sneak peek of what's on offer!
Goose Chase
Goose Chase returns in 2018! This scavenger hunt challenges you with unique missions, puzzles and tasks to earn points and take the lead. Creativity is key… You could win a trip for two to the Edinburgh Fringe!
Street Art Explosion
The Street Art Explosion programme commissions Adelaide's best emerging and established artists to create new public murals and street art installations around the CBD and suburbs, painted in the lead-up to Fringe. These creations are at the forefront of the Adelaide public art scene and could pop up in a street near you.
Click here
for our coverage of Adelaide Fringe in previous years.
Click here
for the full Adelaide Fringe 2018 programme!
Adelaide Fringe takes place from 16 February-18 March.