Paul Boylon, the Founder and Director of the Cabaret Fringe Festival, believes that "art is tomorrow's reality".
The Cabaret Fringe is an opportunity to glimpse the future, to watch boundaries being pushed, to witness the birth and development of new perceptions about the world of cabaret and the world in general.
The 11th Fringe is headlined by actress and mezzo Pamela Shaw, who will perform songs ranging from The Beatles to Broadway in, 'Naughty'. The show previously, which has been performed in New York and at the Edinburgh Fringe, will be playing at Cab Fringe ground zero, La Boheme. Pamela, a star of stage and screen, is also the 2018 Cab Fringe Ambassador.
The Australian electro-punk artist Tomás Ford perpetually re-defines the conception of cabaret. He will present three divergent shows this year: the warped pop covers of 'CRAPTACULAR!; the musical spy thriller 'Chase'; and the comedic nervous breakdown, 'BRAWL!' If that isn't enough, he put an exclamation mark on his 2018 season with 'Crap Music Rave Party' at The Hindley.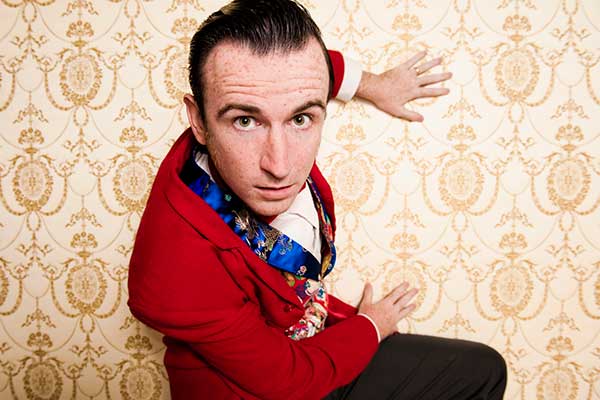 In a programme with over 45 events across 15 venues, an easy way to navigate the abundance of delicacies on offer is to consume a tasting plate from the outset; this is possible with the return of the Opening Night Gala at The German Club, to be hosted by Creative Director Jennifer Kingwell.
While the Cabaret Fringe always attracts national and international stars, it is also a fertile and necessary breeding ground and outlet for local and emerging cabaret artists. The Festival not only gives a platform for local artists to perform, it also offers professional development and education through its Salon Discussion and Masterclass Series, which will run in each of the festival's four weeks.
The Cabaret Fringe will showcase everything from tap and jazz to raves and acapella, all under the one top hat.
Click here for the full programme and tickets.
Adelaide Cabaret Fringe Festival runs from 1-24 June.