Redland Performing Arts Centre (RPAC) hits the ground running in 2017, presenting a packed programme of shows and events running the gamut from music to comedy, and beyond.
There's no shortage of entertainment at RPAC this year with nearly 20 shows running from February through to October that will make you laugh, cry, and come back for more.
February is all about some of the most iconic women to ever grace a stage with a microphone. 'Pearl – The Janis Joplin Story' kicks off this season's programme, starring Australian blues triple Chain Award winner Liza Ohlback as the whiskey-soaked queen of vintage thrift-shop funk. From dirty rock to glitz and glamour, 'Dusty & The Divas' is a tribute to divas like no other. Sharon Rowntree returns by popular demand leading a chorus of divas who will interpret the songs of Dusty Springfield, as well as a few other leading ladies.
Can't get tickets to see Adele? In March, Naomi Price stars in 'Rumour Has It', the smash-hit stage spectacular that brings Adele's music and life story to the stage, backed by an electrifying six-piece band. Take a breath because we aren't even close to done yet.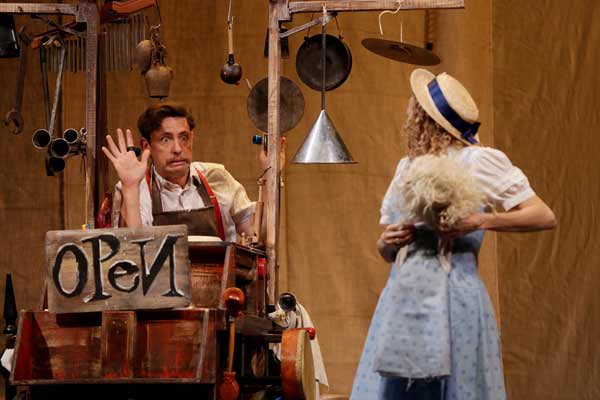 'Concerto For Harmony And Presto'
Featuring siblings Grace and Jeremy Sun both on piano, Redland Sinfonia presents 'Solar Flair' on 25 March. Redland Sinfonia showcases the extraordinary talent of the young Sun siblings in a pair of piano concertos, as well as exploring music written about the sun.
April begins with a bash and a bang as the foot-tapping, high-energy dance spectacular, 'RAW Untapped' unleashes a rhythmic extravaganza of hip hop, jazz, flamenco and African dance. Get some feel-good laughs with the comedy classic 'Shirley Valentine' from award-winning playwright Willy Russell. Mandi Lodge stars as the titular Shirley, a 42-year old Liverpool mother downtrodden by life in general, who rediscovers herself on a trip to Greece.
The laughs keep coming in May with the inimitable and zany comedic wackiness of famed puppeteer and ventriloquist, Strassman. Leave the kids at home as you enjoy the foul-mouthed antics of Chuck Wood, Ted E. Bare and the rest of the crazy crew.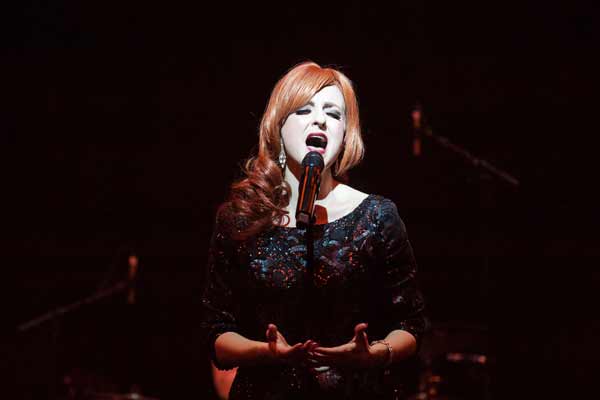 'Rumour Has It' - Image © Dylan Evans
Having left the kids at home, you can make it up to them in June by taking them to see 'The Very Hungry Caterpillar Show', a stage retelling of the classic children's story by Eric Carle. We don't want to spoil the ending for anyone who hasn't read it, but needless to say it is a harrowing insight into the natural world, with a twist at the end which in many ways parallels our own lives.
In July the circus rolls into RPAC. Nary an elephant or clown in sight, the acrobats of Circa present their show 'Landscape With Monsters'. An intensely physical show, it has been described as being simultaneously "humorous and brutal, savage and beautiful", the action scored by a pulsing electronic soundtrack.
'Fluorophone' - Image © LASALLE
August sees performances from 'We're Going On A Bear Hunt - Live On Stage' (note there will no actual hunting of live bears), and the luminous sound of Belladiva who present a collection of reinterpreted classical and popular songs in 'The Songbird Project'.
The RPAC 2017 season programme is rounded out with a dash of old-world glamour and style as 'A Fine Romance: The Magic Of Fred Astaire' tips the top hat to arguably the finest dancer of stage and screen.
Redland Performing Arts Centre's 2017 season starts with 'Pearl – The Janis Joplin Story' on 18 February.