'Interrupting A Crisis' is the true story of a woman who learned to songwrite her way through anxiety.
Georgina started hitting emotional lows at an alarming rate, and she didn't know what was happening. It wasn't until she dusted off an old electric keyboard and started playing, that she found relief.
Here are five things to expect at her show, from Georgina herself.
A very flawed narrator (but a loveable one!).
'Interrupting a Crisis' follows the real life journey of me! Georgina, the most self-deprecating, un-co-ordinated, stressed out, person in most rooms. I actually crossed out and re-wrote loveable six times because confidence is hard…
Sharing Secrets.
The show is made up of honest stories following my own navigation of anxiety, panic and other mental health issues. These are the confessional kinds of truths that I never thought I could say out loud except for in my best friend's bedroom at 2am or on the phone to my mum after a really bad day. But this is a show about speaking out when you're struggling, with or without musical backing, and that's something that really helped me.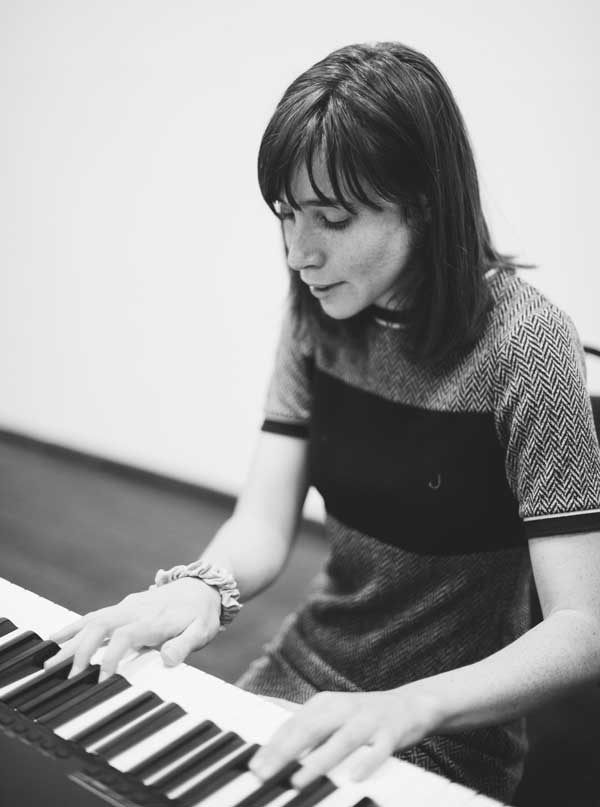 Unexpectedly catchy tunes.
All the live music in the show is performed with just a keyboard and a voice. These are the songs that have helped me come to terms with the chaos in my mind. You might be surprised to find yourself humming along to a song about a panic attack but I've always written personal songs and these are the songs that taught me to (eventually) be brave. I even rhyme the words periphery and epiphany.
An anxiously visual masterpiece.
Our wonderful designer Clare Testoni is creating a theatrical world of what the feeling of anxiety would look like. Think shattered projections, a stage that literally changes perspective depending on where you look at it and an ugly party aesthetic. We went into the design with the idea of owning a mess, so this is a mess that grows and shrinks along with the stories in the play.
Genuine moments of human kindness.
I think the reason why these stories have stayed with me for all this time, is that they are full of remarkable moments of people just being really kind. Daily life with anxiety isn't ever an easy thing but it also highlighted to me the amount of people willing to help and support me through all of it. That stuff really matters and is worth celebrating. This is not the story of a crisis but the interruption of one.
'Interrupting A Crisis' plays Blue Room Theatre from 16 May-3 June.