The seeds of AVCon (Anime and Video Gaming Festival) were planted at Adelaide Uni back in 2002 by the University of South Australia's Adelaide Japanese Animation Society (AJAS) and the Adelaide University Video Gamers Association (AUVGA).
It has since sprouted into an annual anime, gaming, pop culture, art and cosplay extravaganza at the Adelaide Convention Centre. In 2019, the team behind the convention want you to join the party, and here are just five ways they suggest that you can do that.
One
Cosplay Competition.
The largest cosplay competition in South Australia. Held on the main hall stage, the cosplay competition is one of the most highly-anticipated events in the AVCon schedule.
Two
AVCon Auction.
The auction is the attendees' last chance to grab an item they have been coveting all weekend. Items up for auction can range from objects Team AVCon has collected over the year, to donations from our sponsors, exhibitors, or our special guests. You might just grab the bargain of the century or end up in a bidding war for the ultimate collector's item.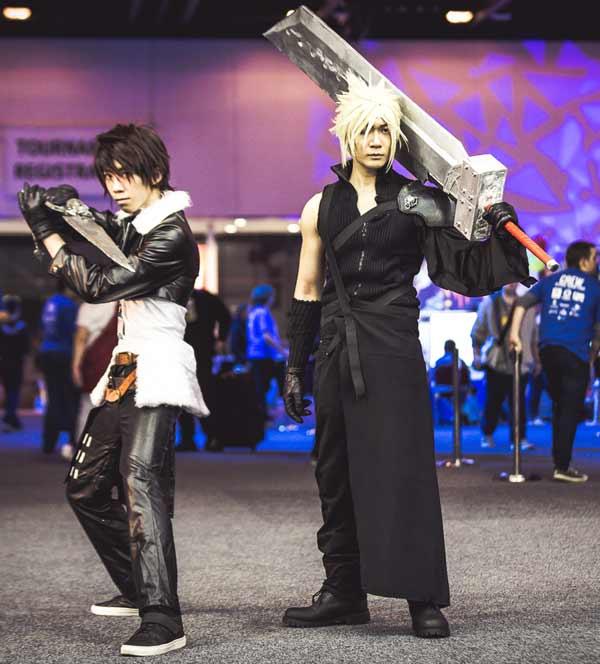 Three
After Dark.
The events don't finish when the sun goes down. On the Saturday night at AVCon the fun continues long after dark. Test your anime and gaming knowledge at the Quiz Night, attend 18+ panels, anime screenings and exciting events in our main hall. If you're looking for a fantastic way to spend your Saturday evening, join AVCon After Dark.
Four
Maid Cafe.
Our lovely team of maids and butlers will be back again this year at Ayvee's Maid Cafe. Escape the hustle-bustle of the busy AVCon atmosphere and join us for a bite to eat, a game to play or a photo with our delightful maids and butlers.
Five
Artist Alley.
The Artist Alley is an area within the AVCon exhibiting floor where artists of all types can display and sell their work to the attendees. Artist Alley is designed to give both emerging and established artists a platform to sell their work and meet the public for an affordable price. AVCon's Artist Alley boasts over 70 tables in foyers of the Adelaide Convention Centre, with a picturesque view of the Torrens River.
AVCon takes place from 5-7 July at the Adelaide Convention Centre.