Australia's singing cook Michelle Pearson is the creator of the multi award-winning musical food cabaret, 'Just Desserts'.
As Michelle's show at Adelaide Cabaret Fringe Festival includes dessert tastings, the sensual chanteuse reveals her sexiest desserts.
One
Anything chocolate. Why not try a rich chocolate pudding, a chocolate lava cake or fudge brownie. Chocolate is thought to be an aphrodisiac because it contains tryptophan which is a building block of serotonin, a brain chemical involved in sexual arousal. To get the full benefit make sure you use quality dark chocolate and melt slowly – don't forget to lick the spoon.
Two
Keep it simple with fruit and cream. There's nothing worse than feeling full and bloated when you're about to do the deed. Why not keep dessert simple with some colourful and fresh fruits, fresh mint and vanilla cream. And if the fruits and cream make it into the bedroom... Just go with it.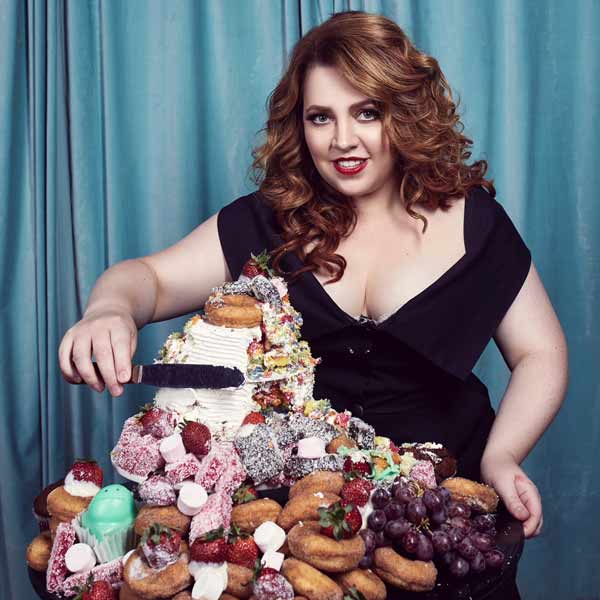 Three
Lemon souffle. This French classic takes a some skill but it's very impressive if you pull it off. It's light, fluffy and delicious and if someone can nail a lemon souffle they can expect some serious gratitude.
Four
Affogato. The Italians sure got it right with this simple dessert – it's as easy they come so a great choice for the inexperienced lover. Light with sophisticated flavours of coffee, vanilla and frangelico, this dessert packs a punch and will get you in the mood quickly while giving you a burst of energy and relaxing you at the same time.
Five
Crème brûlée. The French sure know a thing or two about sensual desserts and the Crème brûlée makes my top five. Also known as burnt cream or Trinity cream, this all-round winner is a dessert consisting of a rich custard base topped with a layer of hardened caramelised sugar. There's nothing better than cracking the hard outer shell with your dessert spoon and plunging it into the creamy custard. And make sure your special someone sees you blowtorch the sugar. Hot!
'Just Desserts' plays Masonic Lodge 31 May-1 June.