As a collective of South Australia's foremost improv companies, Improv Adelaide is bringing the best improv in town to the Bakehouse Theatre Studio.
Every Thursday (except the first Thursday of every month), strap yourself in for a brand new show each time. The team of improvisers will use audience suggestions to come up with characters, stories and situations that will give each performance a life of its own! Here, the team at Improv Adelaide lists five reasons why Thursday night should definitely turn into your Improv Night.
Guaranteed laughs with high energy, unpredictable comedy.
If you've never been to an Improv Adelaide show before, you're missing out. No safety net, no plans, just lots of fun!
See something new every night.
You'll never be bored, as each show sees the spontaneous creation of brand new, varied content. This year, see seasons covering everything from fantasy roleplaying to competitive Theatresports-style shows – not to mention a monthly Open Mic Night, where you can get in on the action too!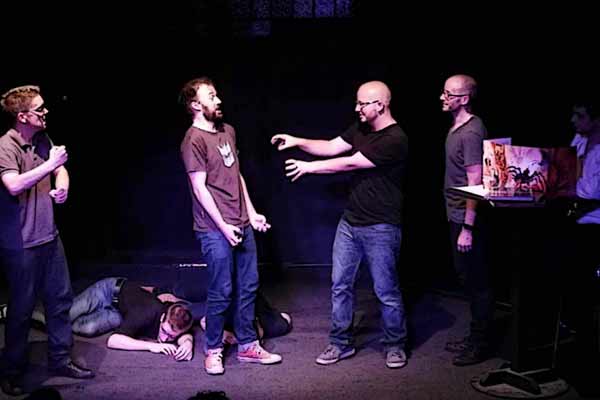 Follow the story.
Improv Adelaide's May season of shows, 'Quest Time!', is a continuing fantasy adventure. While every show will stand by itself (so you never have to worry about missing a week), come back again and again to see the characters you know and love reappear and grow according to the new week's suggestions.
Experience role playing.
Have you ever wondered what role playing games were all about? On Thursdays this month, you can find out with 'Quest Time', a fun and energetic introduction to table top role playing games.
Support local grass roots theatre.
Adelaide has a blossoming arts scene full of incredible ideas and performances – all they need is your support! So, make sure to block out your Thursdays for endless nights of hilarious, brand new theatre from right here in Adelaide. Check out our site or find us on Facebook or Twitter for all the details of shows, venues and tickets.
Improv Adelaide takes place every Thursday (excluding the first of every month).