World renowned athletes, dancers and musicians unite to perform a radical urban circus in '360 Allstars'.
Reinventing traditional circus, '360 Allstars' replaces acrobats with break dancers, substitutes a basketball freestyler in place of a juggler, swaps the unicyclist for a BMX flatlander, and sees a Roue Cyr artist put new meaning to the role of ring master. With artists from the UK, Europe, America, Australia and NZ, '360 Allstars' are a colourful allsorts collection with exciting and experimental expression.
Putting a tonne of awesome on stage, Gene Peterson (Australia multi-award winning master percussionist) notes that these are just a few of the crazy-cat stunts these talents can pull-off.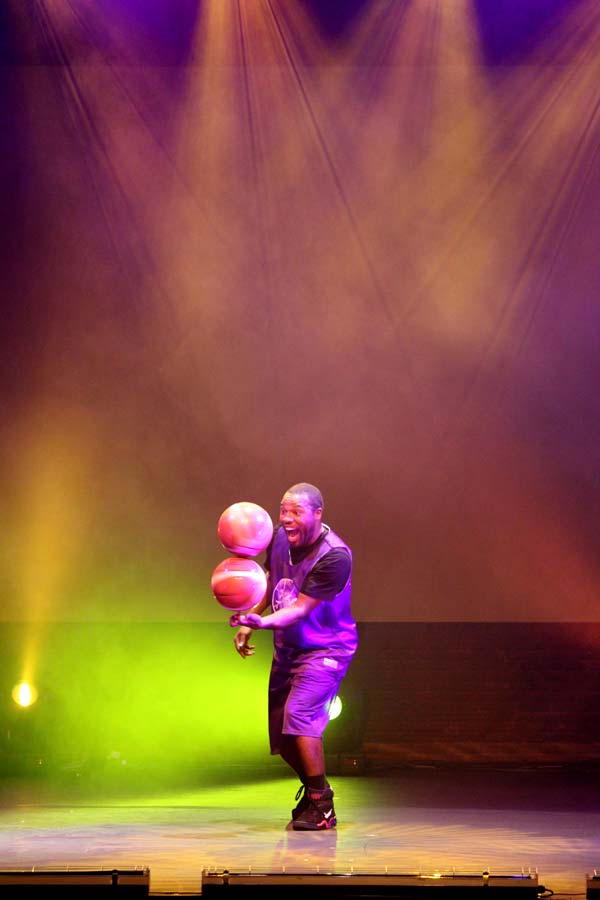 © Geoff Squires
1: Basketballman spins 2 balls on one finger. Seriously.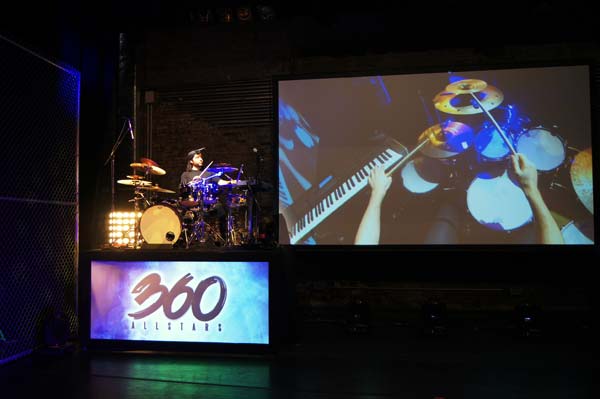 2: Gene Peterson plays the drums and the keys at the same time. Enough said.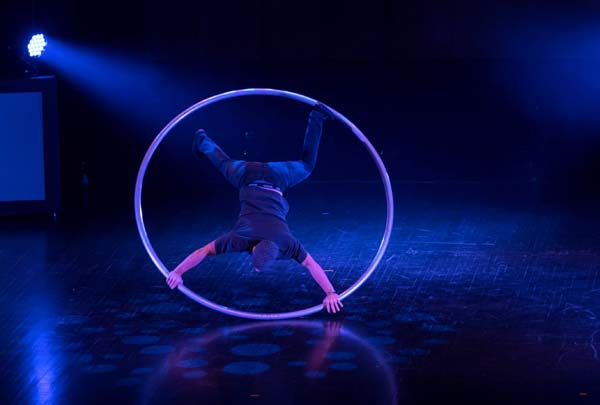 © David L Bostedor III


3: Rhys Miller executes a one footed cartwheel in his Roue Cyr wheel, a giant aluminium ring that he manoeuvres expertly.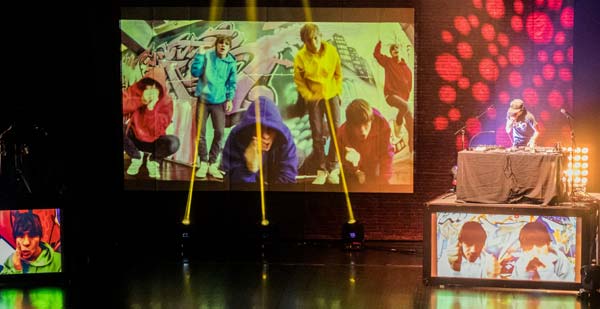 © David L Bostedor III


4: Using just his voice, Sam Perry records layer upon layer of music live, perfectly in sync with AV projections that visually representation each of the musical phrases.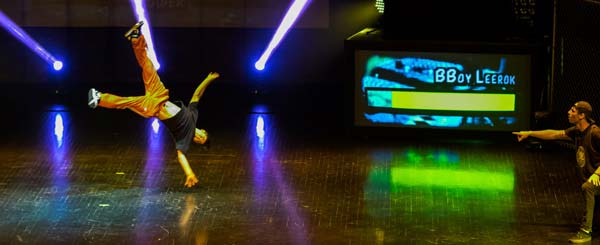 © David L Bostedor III


5: B-boy Leerok defies gravity with "air flares", a B-boy power-move that involves continually springing from one hand to the other in a circular motion, whilst rotating in the air between each hand touching the ground.
© David L Bostedor III


6: B-boy Leerok spins on his head. It's enough to make you dizzy with excitement!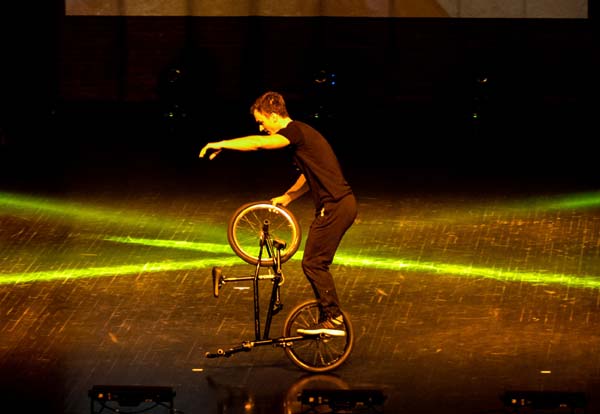 © David L Bostedor III


7: Peter Sore performing the "hitch-hiker". Someone should really show this guy how to ride a bike properly!
360 ALLSTARS AUSTRALIAN TOUR DATES
Fri 20 - Sun 22 February - Brisbane Powerhouse (Brisbane)
Fri 21 - Sat 22 March - Illawarra Performing Arts Centre (Wollongong)
Wed 25 - Sat 28 March - Glen Street Theatre (Belrose)
Tue 14 - Wed 15 April - Laycock Street Theatre (Gosford)
Tue 16 June - Araluen Arts Centre (Alice Springs)
For more tour dates, click here